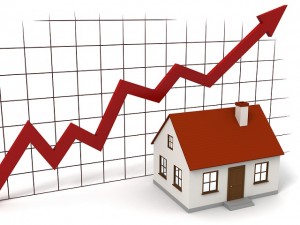 The number of homes that are pending have seen a slight increase in September.
The  1 percent rise is small but certainly a positive one over last Septembers,
The Pending Home Sales Index, a forward-looking indicator based on contract signings, inched 0.3 percent higher to 105.0 in September compared to one month earlier – 104.7 in August.
However, pending sales rose 1.0 percent year-to-year in a comparison to September 2013 (104.0). The index is above 100 for the fifth month in a row , and is the second highest level for pending sales since last September.
Sales pending in the Northeast increased 1.2 percent to 87.5 in September, and they're 2.9 percent above a year ago. In the Midwest, the index decreased 1.2 percent to 101.2 in September. It's now 4.0 percent below September 2013.
Pending home sales in the South increased 1.4 percent to an index of 118.5 in September, and 1.7 percent year-to-year. The index in the West inched back 0.8 percent in September to 101.3, but it's still 3.6 percent above a year ago.