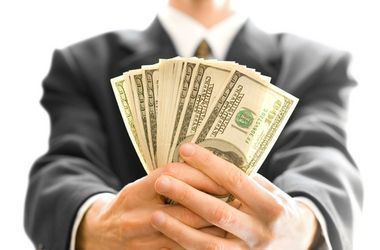 If you're looking for a cheap place to live, your best bet might be the Rust Belt.
Some of the most affordable real estate can be found in cities like Pittsburgh ― you'd need to make a salary of just $32,000 to buy a house in the area, according to an analysis from mortgage information site HSH.com.
HSH looked at median home prices in the last three months, along with the mortgage principal a buyer would have to pay, average interest rates, property taxes and insurance costs to determine the income you'd need to afford to buy a house in 27 of the nation's largest metro areas.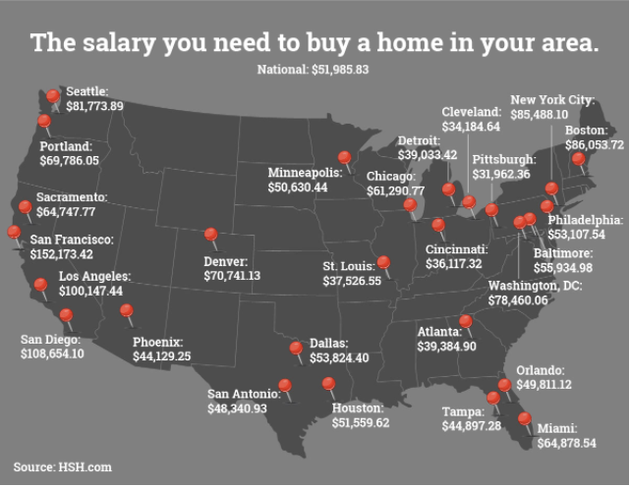 The four other metro areas requiring the least income to buy a home are Cleveland, Cincinnati, St. Louis and Detroit. The metro areas where you need to make the most money ― New York City, Boston and three cities in California ― are all on the coasts.
In San Francisco, where a major housing crisis has caused sky-high prices, HSH found a salary of $152,000 is needed to afford the base costs that come with buying home. That's almost triple the national median income.
Of course, people living in expensive coastal cities tend to have higher incomes than their Midwest counterparts. Part of the draw of a place like San Francisco is its economic opportunities, while the Rust Belt grapples with unemployment and a lack of jobs ― struggles that made President-elect Donald Trump's pledges to reform trade and bring back manufacturing jobs attractive to some voters in the region.
So no, despite cheaper houses, there probably won't be droves of New Yorkers decamping to Pittsburgh anytime soon.
Home prices went up in about half of the metro areas compared to the previous three months, according to HSH. Still, the income needed to buy a home dropped in all but four metro areas due to lower mortgage rates across the board. However, it doesn't look like home buying costs will continue going down ― mortgage rates have spiked after Trump's win, "with investors anticipating faster expansion and inflation from Trump's policies," Bloomberg explains.
For their analysis, HSH assumed a home buyer would secure a 30-year fixed mortgage, have good credit and make a 20 percent down payment. They use the lending standard that a monthly home payment shouldn't be more than 28 percent of income, and rely on the National Association of Realtors' quarterly home price data for single family homes, excluding condos and co-ops.