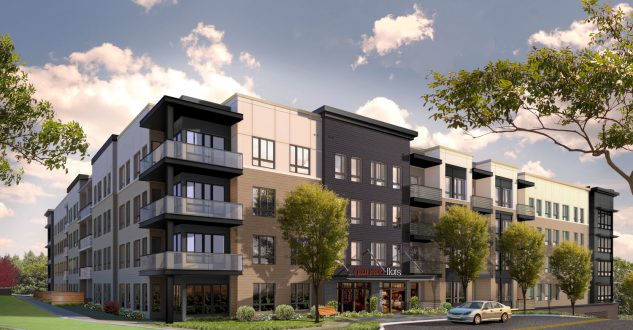 Not only has buying a home become unaffordable for more and more people over the past few years, but rents are increasingly high too, hitting new heights in some cities. So the fact that new rental units are hitting the market this year should mean prices are going to fall, right? Not exactly.
Contrary to the laws of supply and demand, a great supply of rental options doesn't necessarily mean prices will come tumbling down. That's because nearly all of these developments are luxury housing, which is more profitable for the builders.
Many of the country's renters are struggling to make ends meet. According to a study by Harvard University's Joint Center for Housing Studies, roughly 37% of Americans were renters as of mid-2015 and 26% are dropping more than half of their income each month on rent.
New apartment units are being built for those who have successfully come out of the recession, but are leaving behind those who are struggling just to make rent. The construction costs are so high, and the cost of materials and labor has continued to rise, which makes it almost impossible to build affordable units. But the rate of growth in the cost of rent will probably slow down going forward. The economy has started to cool off, so people won't be getting raises that will allow them to afford rent increases at the rate that they did previously.
Apartment complexes are being built everywhere. Most of them are luxury apartments in the suburbs. The prices aren't coming down, but they are offering incentives – like an extra month of rent for free or sometimes they'll offer free cable for the duration of the lease.
Here are the top ten cities with the most new rental units :
Houston, TX ; Dallas, TX ; New York City, NY ; Los Angeles, CA ; Washington, DC ; Austin, TX ; Seattle, WA ; Miami, FL ; Atlanta, GA ; Denver, CO