Search Within Popular Southwest Florida Communities

View All
Levitan Realty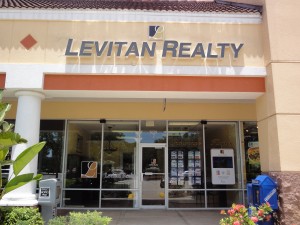 Levitan Realty is a boutique-style firm in Naples, Florida that was founded by Ann Levitan almost 20 years ago. The company has earned a strong reputation for a steadfast commitment to service,unduplicated creativity and hard work.
We are conveniently located in North Naples, near the I-75 Exit 111 on Immokalee Road in the Pelican Strand shopping plaza. As an established, recognized company, we have been able to face the needs and challenges of today's real estate buyers and sellers. Levitan Realty has a long roster of satisfied clients and take great pride in "exceeding their expectations!"
Read More
Happy Thanksgiving from all of us here at Levitan Realty!
Many travelers will choose sun over snow this holiday. That's good news for the local hotels which expect to be stuffed with visitors this week. Both Ritz-Cartlons will be even busier than last year for the Thanksgiving holiday. According to the marketing and sales director for The Ritz-Carlton Resort of Naples, Bruce Seigel says, "It's so amazing…continue reading